KLEZMER MUSIC BIBLIOGRAPHY
Alpert Michael, London Frank et al.: Klezmer Music, a marriage of heaven and earth, CD's notice, Ellipsis Arts, New York, USA, 1996.
Bauer Susan: Von der Khupe zum Klezcamp: Klezmer Music in New York, CD's notice, Piranha BCD-PIR 1362, Berlin, 1999 (with a rich bibliography).
Beregovski Moshe: Old Jewish Folk Music. Translated by Mark Slobin. Philadelphia: University of Pennsylvania Press, 1982.
Borzykowski Michel: Le grand retour des musiques juives, Revue Juive No 9 (1 mai 1998) p. 6-9. (in French)
Curtis Mike: The Klezmer Repertoire (preface to the 2nd volume).
Feidman Giora: personal communication.
Feldman Walter Zev: Bulgareasca/Bulgarish/Bulgar: The transformation of a klezmer dance genre, in Ethnomusicology, vol. 38, No 1, p 1-35 (1994).
Frigyesi Judit: The historical value of the record "Maramoros, the lost Jewish music of Transylvania, CD's notice for "Muzsikas".
Horowitz Joshua in: Budowitz, Mother Tongue, Klezmermusik des 19. Jahrhunderts and Wedding withour bride CD's notices, Koch International, Salzburg, Austria, 1997: exciting booklets about Josh' original research on ancient klezmer music. By the way, Josh is an inexhaustible source of information about klezmer: Just ask Dr. Klez
Idelsohn Abraham: Jewish Music in its Historical Development, Holt, Rinehart and Winston, New York,1929, reprint ed. Dover, 1992.
Kirshenblatt-Gimblett Barbara: Sounds of sensibility, in Judaism 47/1 p.49-79
Levias Dina: De la Bible à l'héritage, Revue Juive No 9 (1 mai 1998) p. 10-11. (in French)
Lemaire Frans C.: Le destin juif et la musique, Fayard, Paris, 2001.(763 pages in French!)
Ottens Rita & Rubin Joël: Klezmer-Musik, Bärenleiter Verlag, Kassel 1999 (300 pages in German about Klezmer music, mostly in Europe).
Rogovoy Seth: The Essential Klezmer: A Music Lover's Guide to Jewish Roots and Soul Music. Algonquin Books of Chapel Hill, New York, 2000.
Roten Hervé: Musiques liturgiques juives, Actes, Sud, 1998. (in French)
Rubin Joel & Ottens Rita: Klezmer-Musik, Ed. Bärenreiter Verlag, München 1999.
Rubin Joel & Ottens Rita: CD's notice for "Yikhes, frühe Klezmer Aufnahmen von 1907-1939" (Trikont 0179-K) with a rich bibliography.
Rubin Joel & Ottens Rita: An instinctive longing, CD's notice for "Shteygers" (Trikont 0207-K).
Salmen Walter: Yiddishe Musikanten un Tentzer, Ed. Helbling, Innsbruck, 1991.
Sapoznik Henry & Sokolow Pete: The Compleat Klezmer, Tara Publications, Cedarhurst, NY, USA, 1988.
Sapoznik Henry: Klezmer!, Schirmer Books, New York, USA, 1999. (300 pages in English about Klezmer music, mostly in the US).
Sfar Joann: Klezmer, Edit. Gallimard Bayou (the first klezmer comics, with a foreword by Marc-Alain Ouaknin)
Shiloa Amnon: Jewish Musical Traditions, Wayne State University Press, Detroit, 1992.
Slobin Mark: Klezmer on the Move, Exploring the klezmer world, Oxford university Press, NY, USA, 2000 (including CD).
Strom Yale: The Book of Klezmer, the history, the music, the folklore, from the 14th century to teh 21st,A Capella books, Chicago, USA
Strom Yale, Stachel Norbert, Stan Peter, Pekarek Jeff, Licht David & Schwartz Elizabeth: Shpil - The Art of Playing Klezmer. 164 pages, Scarecrow Press, 2012. Shpil offers an expansive history of klezmer, from its medieval origins to the present era, and its contributors encompass a cast of world-renowned musicians who have recorded, performed, and studied klezmer for years. Individual chapters concentrate on the most common instruments found in a klezmer ensemble -violin, clarinet, accordion, bass, percussion, and voice- and conclude with a selection of three songs that illustrate and exemplify the history and techniques of that instrument. Shpil includes a glossary and a discography of both classic and new klezmer and Yiddish recordings. Ideal for amateur enthusiasts, musical scholars, beginning artists, and professional musicians, both solo and ensemble. https://rowman.com/ISBN/9780810882911
Zupfgeigenhansel liner notes of the album "Jiddische Lieder: 'ch hob gehert sogn", Pläne 88141 (1979)
KLEZMER MUSIC AND YIDDISH SONGS DISCOGRAPHY


A huge programm and a difficult choice... Hoping that the musicians that I didn't mention will forgive me!
Musicians, from A to Z:
Asoj (with Helmut Eisel, a Giora's disciple... and you can hear it!): The Spirit of Klezmer (Koch CD 34105-2 H1).
Aufwind: one of the oldest klezmer band in Germany: (MSR 0039-2, MSR 0144-2 et MSR 0164-2).
Naftule Brandwein: King of the Klezmer Clarinet (1923-1941), Rounder CD 1127
Brave Old World, "Klezmer Music" (Flying Fish, FF 70560) and "Beyond the Pale" (Rounder, C 3135). Pioneers of the klezmer revival, at the same time traditional and original... but always beautiful!. www.braveoldworld.com
Budowitz: Mother Tongue: 19th Century Klezmorim (Koch Schwann 3-1261-2 H) and Wedding withour bride (Buda 92759-2) Two beautiful CD's of Jewish music, as it was probably played for the weddings in Eastern Europe in the 19th century. The enclosed booklets contain exciting information about Josh Horowitz' original researches on traditional Jewish music.
The Burning Bush: Best of... (ARC Music EUCD 1375).
Giora Feidman: The Maestro with the incredible clarinet! If I have to choose one in a huge, eclectic and beautiful discography: Klezmer Celebration (Pläne 888-09) www.giorafeidman-online.com/index.html
Di Gojim: Klezmer (Syncoop 5750 CD 111).
Bente Kahan: Jewish spirit (Pläne 88812) et: Home Jewish Songs (Pläne 88845): Yiddish songs with the strength and the heart of a real "khazan"! Stimmen aus Theresienstadt (Pläne 88803): simply poignant! www.bentekahan.eu
The Klezmatics, "Shvaygn=Toyt" (Piranha, CDpir 20-2), "Rhythm & Jews" (Flying Fish, FF 90591), "Jews with Horns" (Xenophile, 4032), "Possessed" (Xenophile, Xeno 4050). One of the hottest bands in today's klezmer scene.
The Klezmer Conservatory Band, "Yiddishe Renaissance" (Vanguard VSD 79450), "Klez" (Vanguard VSD 79449), "A Touch of Klez" (Vanguard VSD 79445), "Oy Chanukah" (Rounder 3102): The big band sound of American klezmer from the first half of the twentieth century.
Klezmer Pau Wau: A nice klezmer trio from Bern (Switzerland): www.pauwau.ch
Lez Klez: A Cholem. A Swiss klezmer band from Bern... but they move!
Meredith: Heritage of Yiddish Folklore (Ness Music 396137) and Yiddisher Tam (Le cadre d'art LCD 21002.
The Modern Klezmer Quartet: Hora and Blue (Global Village Music CD 156): Klez n' jazz!
Odessa Express: Yiddish & Klezmer (Syncoop 5753 CD 159).
Itzhak Perlman: "In the Fiddler's House" et "Live in the Fiddler's House": when a classical virtuoso meets the best klezmorim... a best seller! (EMI Classics 7243 5 55555 2 6)
Joel Rubin et Joshua Horowitz: Bessarabian Symphony (Wergo SM 1606-2) et Joel Rubin Jewish Music Ensemble: Beregovski's Khasene (Weltmusic 281 614-2 /SM 1614-2): Scores collected in Ukraine by An-ski and Beregovski at the beginning of the twentieth century, in a beautiful virtuoso interpretation.
Salomon Klezmorim: A Dutch duet (clarinet and accordion) full of delicacy and joy. Really "mekhaye"! First Klez (Syncoop 5752 CD136), Klezt best! (Syncoop 5753 CD158), A Dreydl (Syncoop 5756 CD195), The art of trio (Syncoop 5757 CD218).
Ora Sittner: A Nigun woss loift mir nokh. A splendid voice and a heart-breaking interpretation of the most beautiful yiddish songs!
Andy Statman quartet: Between heaven and earth (Shanchie 64079).
Talila: Papirossn (Chant du Monde LDX 274956), Yiddish (Chant du Monde LDX 274870): incontournables.
Dave Tarras: Yiddish American Klezmer Music 1925-1956, Yazoo 7001.
World Quintet (ex-Kol Simcha: Swiss (!) klezmer jazzy band, able to win all hearts: Traditional Jewish Music (KS 01-90 CD), Contemporary Klezmer (LK 93-049 ou HSWC 11301-2) et Crazy Freilach (Claves 50-9628). Kol Simcha et la Sinfonietta de Lausanne: Symphonic Klezmer: Unusual but successful mix of klezmer and classical music (Claves CD 050.9627). http://www.worldquintet.com
John Zorn: Masada Aleph, Beit, Gimel, etc.... Terrific, jazzy and klezzy. In a suite of about ten CD, my choice is:Vav the sixth (Tzadik Diw 900).
Compilations:
Yikhes: old klezmer recordings 1911-1939 (Trikont 0179-K).
Doyres: traditional klezmer (Trikont 0206-K).
Steygers: modern klezmer (Trikont 0207-K).
Rêve et Passion, The soul of Klezmer (Network 30853).
KlezFest (ARC Music EUCD 1763): The Klezmatics, Andy Statman Klezmer Orchestra, The Burning Bush, Brave Old World, The Klezmer Conservatory Band, Giora Feidman, Frank London Klezmer Brass Allstars... what a program!
Klezmer Pioneers: European and American Recordings 1905-1952, Rounder CD 1089.
Klezmer Music, Early Yiddish Instrumental Music,The First Recordings 1908-1927, Collection Martin Schwartz, Arhoolie Folkloric 7034.
Oystres - Treasures: Klezmer Music 1908-1996, Wergo SM 1621 2
Klezmer! Jewish Music from Old World to our World, Yazoo 7017.
Klezmer Music, compilation by Thierry Sartoretti, Wagram Music 3126522
KLEZMER MUSIC SCORES AND YIDDISH SONGS
Beregovski Moshe: Old Jewish Folk music, Edited and translated by Mark Slobin, Syracuse University Press, New York 2000.
Cravitz Ilana: Klezmer fiddle, a how-to guide, Oxford University Press www.ilanacravitz.com/klezmerfiddlebook.html , 2008. A wonderful book with historical informations stylistic notes, scores and CD (to play with). A must for students, teachers, klezmer fiddlers and bass players!
Curtis Mike: The Klezmer Repertoire Advance Music, Rottenburg, 1996
Curtis Mike: The Klezmer Repertoire for two clarinets (or other identical instruments), Advance Music, Rottenburg, 1996
Curtis Mike:: A Klezmer Wedding: Advance Music (arrangements for string or saxophones quartet).
Feidman Giora: The Magic of the Klezmer (1991) & From the repertoire of Giora Feidman, ROM productions, P.O.B. 242, Flushing, New York 11363, USA
Gordon Mlotek Eleanor & Mlotek Joseph: Mir Trogn a gesang / Pearls of Yiddish Song / Songs of Generations (Three very rich compilations of Yiddish songs) Ed. Workmen's Circle Education Department, 45 East 33 rd. st. New York, NY 10016, USA.
Golgevit Jean: Afn veg: en chemin: chants populaires yiddish. ed. Maison de la culture yiddish -Biblioteque Medem, Paris, 147 pages, 2006. Yiddish, Judeo-spanish, Hebrew and French songs, arranged in 3 and 4 parts. ISBN 2-9520107-3-0
Gordon Mlotek Eleanor & Mlotek Joseph: Mir Trogn a gesang / Pearls of Yiddish Song / Songs of Generations (Incontournables!!! Trois compilations très riches de chants yiddish) Ed. Workmen's Circle Education Department, 45 East 33 rd. st. New York, NY 10016, USA.
Grober Jacques: Tshiriboym: New Yiddish Songs, ed. Maison de la culture yiddish -Biblioteque Medem, Paris, 162 pages, 2006. Original melodies with texts by a Yiddish poet who sadly died in 2006. ISBN 2-9520107-2-2
Horowitz Joshua: The Ultimate Klezmer, Tara Publications, Cedarhurst, NY, USA 2001. A large collection of few known klezmer tunes www.tara.com orders@jewishmusic.com
Jochsberger Tsipora & Pasternak Velvel: A Harvest of Jewish Song, Tara Publications, Cedarhurst, NY, USA, 1994. www.tara.com orders@jewishmusic.com
Kammen J. & J.Music Publishers: International Dance Folios ( instrumental music) & Jewish Song Hit Book: the greatest yiddish hits, bought for a few dollars...
Kol Simcha: The Music of Kol Simcha, Edit: Konzertbüro Bollag, Petersplatz 12, CH-4051 Basel, Switzerland.
Kushner Sy: The Klezmer Music Fake Book (with CD)
Kisselgoff Susmann: Lider-zamelbukh far der yiddisher shul un familie, Edit Juwal, Berlin 1911, 1914
Levin Leibu : Vort un nigun, nigunim far yidisher poezye [Leibu Word and Melody] piano arrangements by Hanan Winternitz, published by I.L.Peretz House, Tel-aviv, 2005. Edited by Ruth Levin, 341 pages with bio, words, music, hebrew and english translations. ISBN 965-7012-59-7
Loberan Isaak: Klezmermusik aus Moldavien und der Ukraine von XIX bis XXI Jahrhundert, ed.Center of Jewish Education in Ukraine, Varwe Musica Publication, Jaegerstrasse 93/18/1, A-1200 Wien (Austria). History and scores, some new and original, some less... ISBN 3-9501922-0-4
Mel Bay's Klezmer Collection, Mel Bay Publications Inc., #4 Industrial Drive, Pacific, MO 63069-0066 email@melbay.com
Milstein W. Seymour: Klezmerantics, a musical heritage (arranged for 3 violins, bass & guitar), Tara Publications, Cedarhurst, NY, USA, 1984. www.tara.com
Rubin Ruth: Voices of a People, 2000, Edit. University of Illinois, ISBN 0-252-06918-8..
Pasternak Velvel: International Jewish Songbook, Tara Publications, Cedarhurst, NY, USA, 1994. www.tara.com orders@jewishmusic.com
Rubin Joel: Mazltov, Jewish-American wedding music for clarinet, from the repertoire of Dave Tarras, Schott Musik, 1998, ISMN M-001-12146-0
Sapoznik Henry, Dion Shulamis & Sokolow Pete: The Klezmer Plus Folio, Tara Publications, Cedarhurst, NY, USA, 1991. www.tara.com orders@jewishmusic.com
Sapoznik Henry & Sokolow Pete: The Compleat Klezmer, Tara Publications, Cedarhurst, NY, USA, 1988. The gold standard! http://www.tara.com/cgi-bin/SoftCart.exe/cgi-bin/search2.pl?U+taracom+plgv1578 orders@jewishmusic.com
Strom Yale: The Absolutely Complete Klezmer Song Book: 420 pages of scores including CD (36 tracks) £54 www.jewishmusic-jmd.co.uk
Anthology of Yiddish Folksongs, Magnes Press: 4 volumes collected by category and 3 of Gebirtig, Warshavsky and Manger.
Kroitor Emil: 15 Klezmer Solos Duos and Trios for 3 clarinets or clarinet/sop sax/trumpet. Score, parts and CD www.ortav.com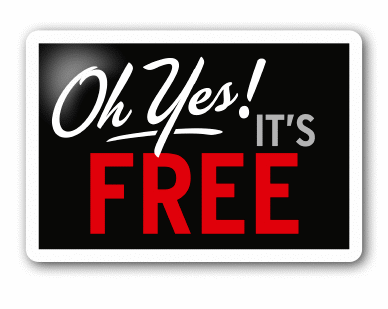 klezmer scores on the web, even cheaper than free...
The Manchester Klezmer Band: www.manchesterklezmer.org/pages/repertoire.html lots of info including scores, history and resources!
Shpilkes: www.schoellerfamily.org/scores/ many scores as pdf.
Mazzeltones: http://members.aol.com/shawnkugel/kugel.html original and traditional scores
The Virtual Klezmer: www.klezmer.de/Noten/noten.html
A M'Chayeh klezmer band (from Holland): www.amchayeh.com/scores.html
Klezmer vig: http://jewukr.org/klezmer This very interesting Ukrainian Web site is only for Russian speakers... but the button "Pepeptyap"(repertoire) gives some free downloadable klezmer and Yiddish sheet music.
Brown University Library Digital Collection http://dl.lib.brown.edu/repository/repoman.php A lot of Yiddish songs scores
The Michel Borzykowski's Geneva KlezmerPage : In the chapter 'Musical building', scroll down to 'Modes' and click on the titles !
On Ilana Cravitz' webpage: www.ilanacravitz.com/tuition.html some 'classical' and traditional klezmer tunes.
Klezmer and Yiddish traditional scores, arrangements and original compositions by Reiner Obereck: www.stifterhof.de/01.htm
Some arrangements of klezmer standards by Steven Stuhlbarg, director of the Cincinnatti Klezmer Project: http://members.aol.com/klezme2/music.html
La Gazette Klezmer: http://lagazetteklezmer.free.fr when available...¨
Modern hasidic music scores: www.shlager.net/?page=sheets
The Diasporim Zinger's page www.diasporim-zinger.com/musiques.html gives scores of many Jewish songs, arranged for choir with 4 voices.
Sam Yiddish Site Web http://samstar.jimdo.com/chansons : The lyrics of not less that 100 Yiddish songs, in Hebrew letters and translitterated... with a "little introduction to Yiddish song" for beginners.
Moïshe Bergovski's Yidishe folks-lider (1938) is on line at the Steven Spielberg Digital Yiddish Library: www.archive.org/details/nybc210708
More than 30 scores of the mythic Belf's Rumanian Orchestra on www.belfology.com
KLEZMER SCORES with CD ('Music Minus One')
World Music - Klezmer: for C, Bb & Eb solo instruments, piano, bass and drums, by Yale Strom, 2004. ISBN 3-7024-2360-5 www.universaledition.com
Play Klezmer for violin and piano, arrangements by Nico Dezaire, Nr 1033475 &1033476, Ed. deHaske (Holland) ISBN 90-431-1870-2

KLEZMER MUSIC on the WEB
MY FAVORITE LINKS AND ADRESSES:
Klezmer Guide to recordings and sheet-music sources: Personal database put online by the klezmer clarinetist Allen Lutins. A pleasure and a treasure! www.klezmerguide.com
Ari Davidow's Klezmer Shack: A great and very complete klezmer page full of information and links: www.klezmershack.com
Budowitz: www.budowitz.com plenty of information and researches about traditional European klezmer.
Helmut Eisel: http://home.t-online.de/home/eisel
Giora Feidman: www.giorafeidman-online.com/index.html
Friends of Jewish Music in Geneva (Switzerland): The Association's objective is to promote the wealth and breadth of Jewish music and to share this integral part of the Jewish people's daily life with a larger audience, and thus, through the music, to foster the discovery of a whole civilization. For 50 Frs per year, you can join its membership, support its activities (concerts, conferences, etc.) and get reduced prices for all the events! www.amj.ch
La Gazette Klezmer by Alain Karpati http://perso.libertysurf.fr/la-gazette-klezmer/ with an historical review, a list of French klezmer bands, play bills, links, announcements and sheet music to download.
Gefilte Swing: music that binds swing and klezmer: www.gefilte-swing.fr
The German Klezmer Page: Detlev Müller's page, with a plenty of good links.www.geocities.com/Broadway/1791
Harry Freilach: An index of klezmer bands web pages: www.geocities.com/Broadway/Stage/2452/webbands.htm
The klezmer heading in 'Le Jazz' by Michael Lellouche: www.lejazz.simplenet.com (with an historical review, a discography and interviews of musicians) in French, s'il vous plait!
The Jewish Music Institute in London (UK) www.jmi.org.uk organises annually many concerts, lectures and courses of klezmer et yiddish.
The Jewish Music Web Center: www.jmwc.org A lot of good links, bibliographical notes, places and schedules.
Klezmer PauWau: Klezmorim from Bern (Switzerland) : http://www.pau.wau.ch
The Klezmer Ring: http://www.webring.org/cgi-bin/webring?ring=klezmer;list
The Klezmorim: american forerunners in the klezmer music revival since 1975: http://klezmo.com with a complete discography.
Ilana Kravitz, English klezmer fiddler: www.ilanacravitz.com a site with interesting info and old Belf's recordings, free to download! A must!
Aaron Lebedeff was one of the best Yiddish singers. He has now a web page (also in English!): http://aaronlebedeff.free.fr
Mazzeltones: original sheet music to download! http://members.aol.com/shawnkugel/kugelsheet.html
Mika's Klezmer Page: A good index with links: www.astrakan.hgs.se/~kryp/klezmer.htm
The Virtual Klezmer: www.klezmer.de with free sheet music to download!
Yiddish dances on the Helen Winkler's web page: www.angelfire.com/ns/helenwinkler
Yiddish Song Archives: An index of Yiddish song www.jozef.de/gasn/archive
Zemerl: A great database with lyrics of many songs in Yiddish, Judeo-Spanish, Hebrew, etc. www.zemerl.com
Not purely klezmer, but exciting:
The blower's EJMA web page by Charles Schneider (please, a wonderful jazz saxophonist!):. http://perso.club-internet.fr/chnani/ejma.html
Everything a clarinet or saxophone player may need ... and even more!
The traditional Irish Music Site: http://communities.msn.com/traditionalirishmusic full of information and interesting links links about music.
Tamatakia: a band from Lausanne (Switzerland): world music... and more: www.tamatakia.ch
Col.fr: The voice of the Jewish Community of France. www.col.fr/culture/musique
Friends of Tsuica: fonds of East European music and dances, come together and visit www.amis-de-tsuica.org.
Sivann: Sylvie Sivann and her French musicians play Jewish music: Yiddish, Judeo-spanish, Israeli, etc. Worth listening and watching. www.sylviesivann.com
Mes musiques regenerees http://claudet.club.fr/index.html: very interesting page about Jewish music, especially this of the ghettos, the concentration camps, the Shoah and 'degenerated music'

WHERE CAN I FIND KLEZMER MUSIC ?
...TO BUY IN GENEVA:
Disco-Club, 22 rue des Terreaux du Temple, Phone: +41 22 732.73. Good choice, especially from the 'Tzadik' label and they can order anything you want!
Les Mots et les Notes, 4 rue du Temple, Phone & fax: +41 22 738.63.00. Books and sheet music.
...TO BORROW IN GENEVA:
Bibliotheque musicale, Maison du Grutli, 16 rue du Général Dufour, phone: +41 22 329.35.39.
Bibliothèque de la Cité, place des Trois Perdrix, 1204 Geneva, phone +41 22.418.32.00. Many CDs and DVDs.
...AND ON THE WEB:
Hatikvah Music: www.hatikvahmusic.com/ (in the USA).
Jewish Music Distribution: www.jmht.org/jmd (in England): More than 2000 CD, audio and video cassettes of klezmer, Yiddish, ladino, Israeli or liturgical music.
Global Village: http://hometown.aol.com/toglobalvillage/myhomepage/index.html (in the USA).